Football Cupcakes and FAMU/DSU game
Saturday was the first day of fall and what a beautiful way to start the season.  I am anticipating my SAD (seasonal affective disorder) to kick in- so dramatic- and I was going to write about that, but maybe I'll do that at a later date.
I was invited by my friend Karimah to a Florida A&M University versus Delware State University game, with tailgating before.  I love to support the HBCUs, being a two-time HBCU grad.  To contribute to the festivites, I decided to make football cupcakes.  I turned to my tried and true Foodgawker and found a site called Thursday Night Baking that had a recipe for chocolate cupcakes with chocolate frosting.  You can find it here.
The cupcakes were so yummy!  Only thing I may change for the next time is the baking time.  I used two different pans, one lighter than the other, and the bottoms of the lighter pan cakes were just beginning to burn :-/.  So I will check at 18 minutes instead of going the full 20.
The weather was perfect, tailgating was great, FAMU won the game and the cupcakes were delicious.  What more can a greedy girl ask for.  Check out pics from the game below.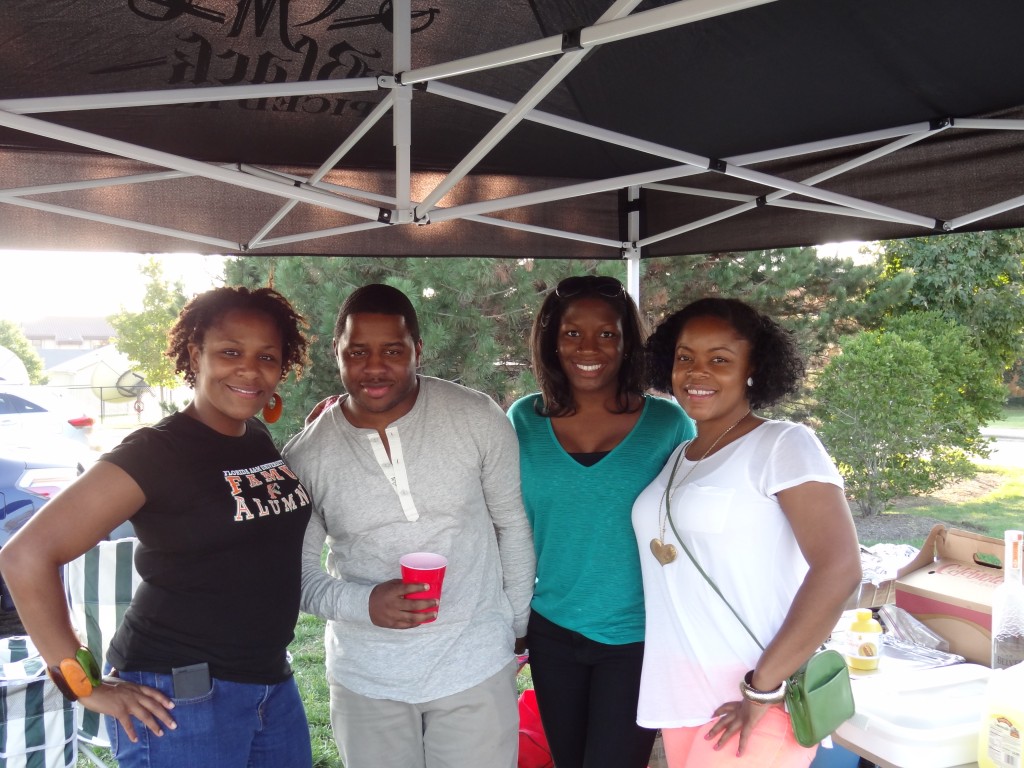 Tags: Chocolate, Cupcakes
Both comments and pings are currently closed.